Not only are students recognized at the Allendale County School District monthly community meetings, but so are employees. Each month, directors, supervisors and principals select outstanding employees including bus drivers, custodians and teachers to be recognized as the employee of the month. This month, these wonderful individuals were chosen because of the work they do to ensure our district is moving forward.
Teacher of the Month:
Miguel Lawrence
Fairfax Elementary School
"Mr. Lawrence has made a great impact on students and learning at Fairfax Elementary School. Mr. Lawrence is very punctual Educator. He is at work on time and submits his work in a timely fashion. Mr. Lawrence class is very engaging. His scholars are very excited about getting to class on a daily basis; as well as parents expressing their appreciation for him. We are glad for to have him a part of the Baby Tiger Family!"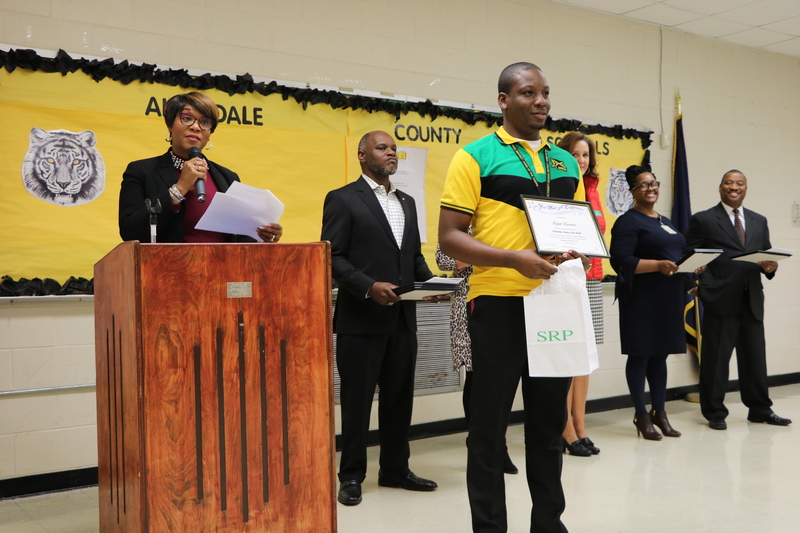 Custodian of the Month:
Priscilla Connor

Fairfax Elementary School
"Ms. Connor works at Fairfax Elementary where she is one of the first to greet our baby tigers each and every day with a bright smile and bundle of joy! She is dedicated, on time, and dependable. Ms. Connor makes sure that our baby tigers and FES staff have a school that is inviting and pleasant to attend. She has big heart that is shown by her hard work and leadership."
Bus Driver of the Month
Lucille Morrell
"Mrs. Morrell has served in Allendale County Schools as a bus driver for 34 years. She has been recognized for the last 6 nine weeks for perfect attendance. She not only is a joy to be around she also is a true team player, because she drives a double route every day, and she is always willing to assist wherever needed. Please help me to salute Mrs. Lucille Morrell as Allendale County Schools bus driver of the month."
Food Service Employee of the Month
Virginia Love

Fairfax Elementary School
"Mrs. Virginia Love is the "Food Service Employee of the Month" because she is a person who does outstanding work and has gone above and beyond for Allendale County Schools. Mrs. Love never complains about her job duties and always does it with a smile. She arrives to work on time and is a ruler follower. She is truly a team player. We are happy to have her on our team!"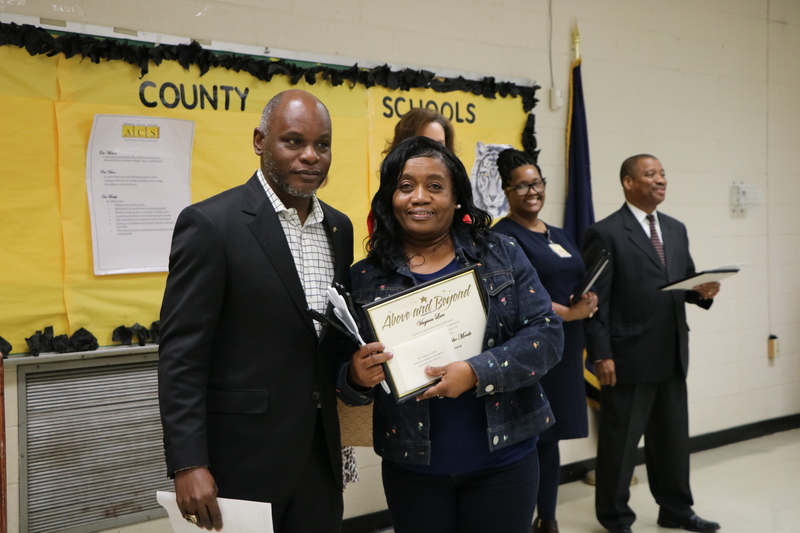 Ruby Gray

Little New Steps
"Mrs. Gray has been a teacher at Little New Steps for 19 years. She is a loyal and faithful coworker who does not mind helping others with anything they need help with. Mrs. Gray loves working with the students and taking care of them. She is an excellent caregiver and loves all the children at Little New Steps as if they were her own. One of her students, Nathaniel Smoak, is also being recognized as Student of the Month."
Adelle Edwards

District Office
"This year's open enrollment went very well and was well received by the district employees. This would not have been possible without the hard work of Mrs. Adelle Edwards. Her attention to detail and willingness to go the extra mile with each employee allowed us to avert many issues in processing. Without her willingness to step up, the project would not have been as successful. Specifically, she scheduled purposeful meetings, attended all available training, distributed updates to stakeholders, and continued to provide personable customer service with each staff member. Mrs. Edwards even held follow up meetings with staff members who needed clarity on open enrollment. Mrs. Edward's hard work and dedication is a great asset to Allendale County Schools."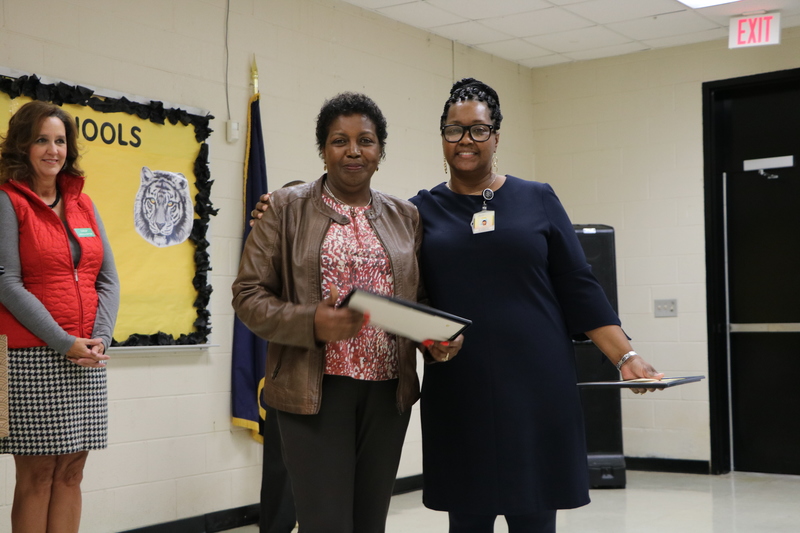 Darren Cook
District Office
"Mr. Darren Cook is the Allendale County School District's network administrator. This year Mr. Cook has worked diligently to implement systems to improve network security and availability. One of the most useful systems has been the network monitoring solution which allows us to monitor network traffic and infrastructure outages. It was Mr. Cooks' monitoring of the network at night and on the weekend that helped us to recognize our recent cyber-incident. It was also his quick response to information that help to minimize and contain the threat. He is continuing to work on network improvements to move Allendale Forward!"