Not only are students recognized at the Allendale County School District monthly community meetings, but so are employees. Each month, directors, supervisors and principals select outstanding employees including bus drivers, custodians and teachers to be recognized as the employee of the month. This month, these wonderful individuals were chosen because of the work they do to ensure our district is moving forward.
---
Teacher of the Month – Mr. Terry Pinckney

Allendale-Fairfax Middle School
"Mr. Pinckney could write a book on how to apply State Standards to real life situations. If you entered Mr. Pinckney's classroom, you would find him teaching students how to make online resumes in live presentations. How to research salary as it compares to cost of living. How to generate a QR Code in place of a business card. The proof of the rigor in his classroom is in his most current victory. Allendale Fairfax Middle School students entered a multi-district competition called Go-1.T. App challenge in conjunction with DIG sponsored by Mr. Steven Brown. Mr. Pinckney led a group of students to 1st, 3rd and 4th placed finishes. The first placed finishers created a user-friendly app to help parents conquer the multiple challenges that comes along with students playing sports. Mr. Pinckney also has a very special talent with classroom management. Mr. Pinckney has several skills that propel his influence beyond the classroom. His students call him Mr. Pinckney. His student athletes call him Coach Pinckney. And the adult staff affectionately calls him Cousin Pinckney."
---
Custodian of the Month – Ms. Loretta Hartzog

Allendale Elementary School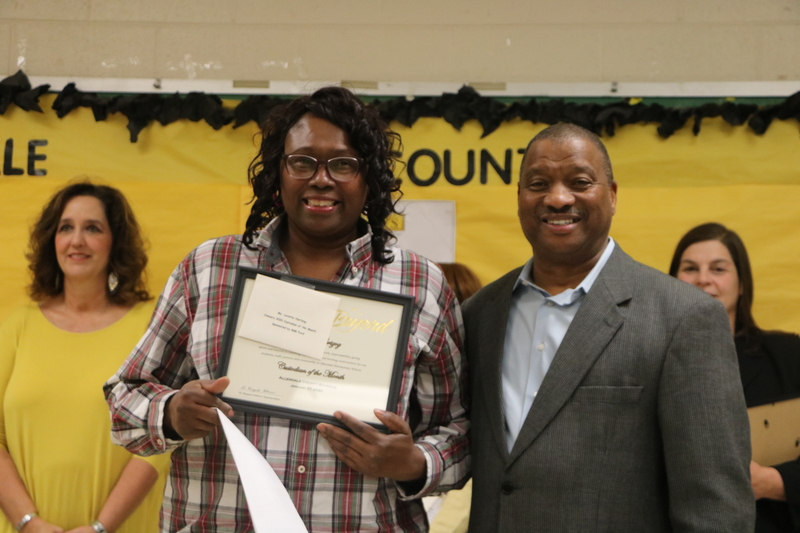 Ms. Hartzog is a hardworking, dedicated team member of the Allendale Elementary School staff. She is one of the first to arrive each morning and greets everyone with a smile. Ms. Hartzog make sure that Allendale Elementary is presentable and inviting for all of our students, parents, staff, and community to visit. If there's a job to get done, she's the one that ensures that it's taken care of. She goes above and beyond to take care of business, even coming in on weekends and after hours to make sure that the school is in tip top shape or even allowing others to enter the building to have extracurricular events. Ms. Hartzog is truly an asset for Allendale Elementary and Allendale County Schools.
---
Bus Driver of the Month – Ms. Willie Mae Elmore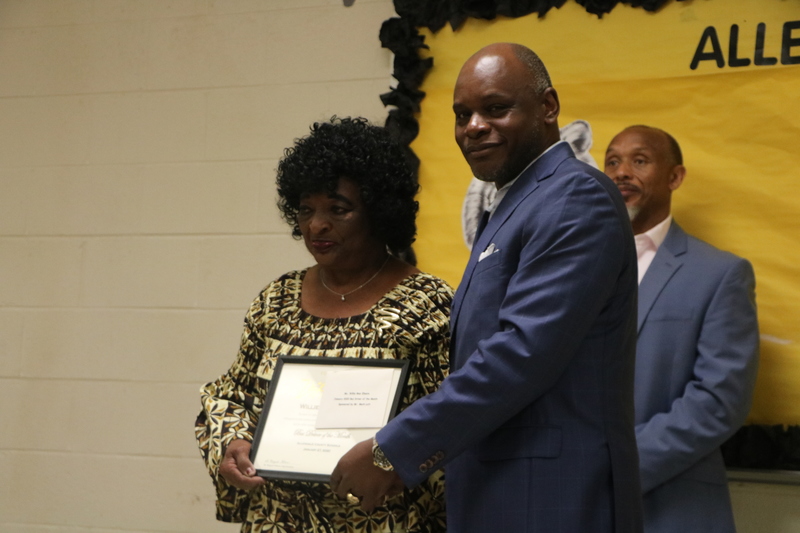 "This month we are happy to recognize a driver that has served as a school bus driver for Allendale County Schools for over 45 years. Her skills, knowledge, willingness to help others, and her dedication to our school and community makes her worthy to be the school bus driver of the month. Help me celebrate Mrs. Willie Mae Elmore as the Allendale County Schools' school bus driver of the month."
---
Food Service Employee of the Month – Ms. Lillie Breeland
Allendale Elementary School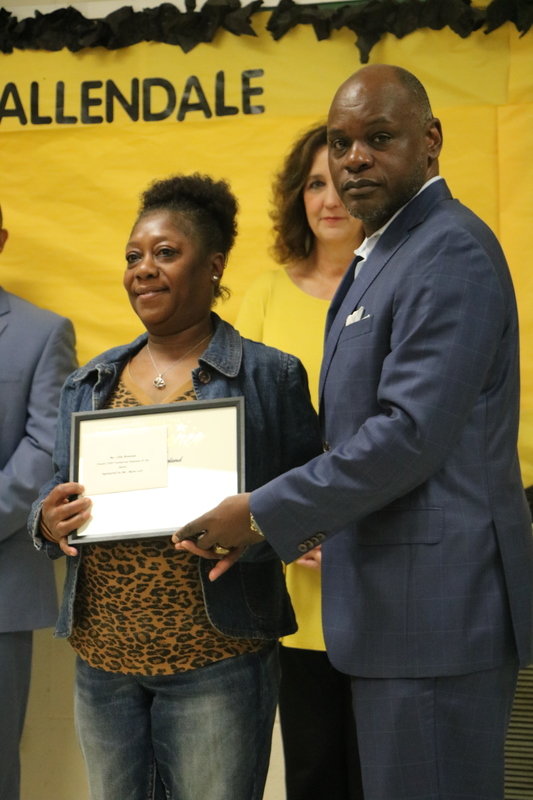 "Food Service Employee of the Month is Ms. Lillie Breeland from Allendale Elementary School. Ms. Breeland has been employed in the district for 10 years. She has her HACCP (Hazard Analysis and Critical Control Points) certification in food service. Ms. Breeland is a hard worker, she is dependable, she is a dedicated worker, and she is a greater team player. It is a joy to have Ms. Breeland on our food service team."
---
Support Staff of the Month – Ms. Patricia Cohen
Allendale Elementary School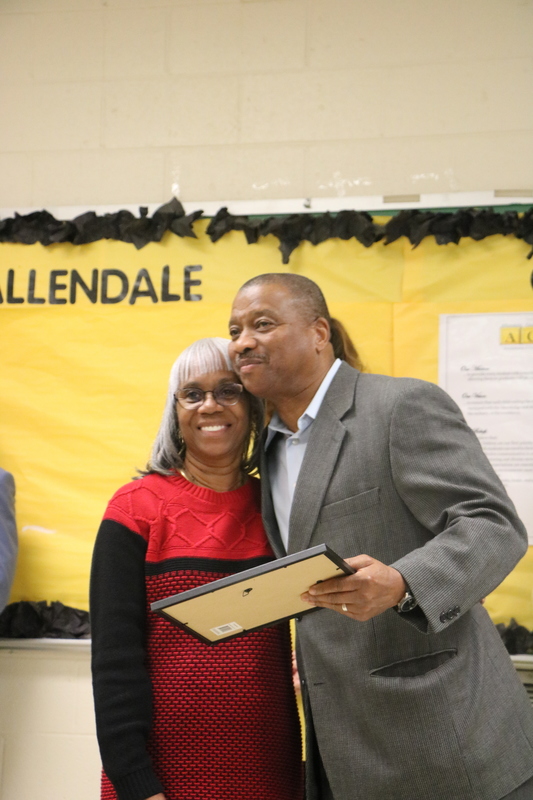 "Ms. Cohen comes to work every morning in a good mood with a big smile. Her attitude at work is awesome! She is willing to do whatever she is asked to do whether that's in the classroom or around the school. She is very kind and has a quiet demeanor."
---
District Office Employee of the Month – Ms. Patricia Pringle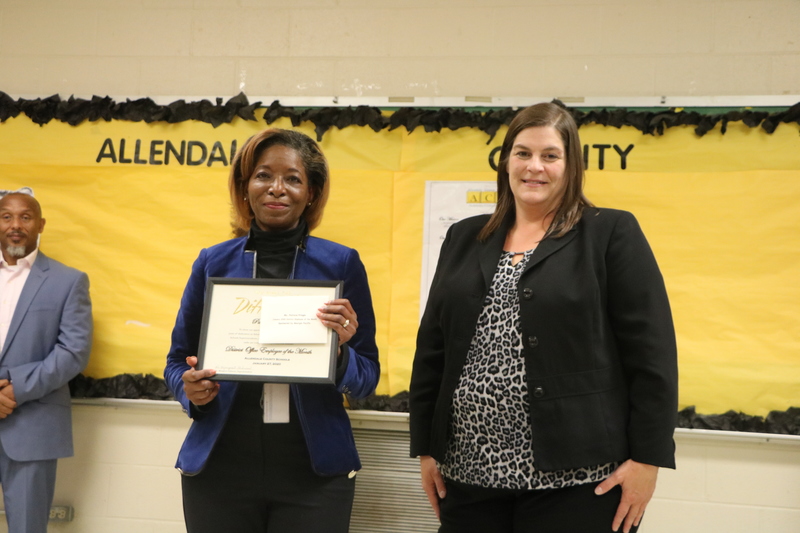 "Our district employee of the month is Ms. Patricia Pringle. Recognizing Ms. Pringle is long overdue. Words cannot adequately convey how impactful Ms. Pringle is as my administrative assistant. She has been with Allendale County Schools for 25 years. She has served as an extraordinary administrative assistant to over 17 Superintendents in Allendale County School District. Everything she does is done in excellence. The magnitude of her work is unparallel. No one can quite compare to Ms. Patricia Pringle and her amazing work ethic. When given a task to complete, she goes above and beyond to ensure it is done in a professional manner. She is poised, highly intelligent and has a wealth of knowledge about Allendale County Schools. Ms. Pringle created all of the certificates that are here tonight. That does not begin to describe her skill set and her astute and affable personality. Nothing is beneath her .... she can do it ALL and does it with a smile. She is my right hand and it would be unthinkable to do this work without Ms. Patricia Pringle. Thank you for the tremendous impact you have on each of our lives each day. What a tremendous asset you are to Allendale County Schools."